I rode motorcycles for most of my life, but about the time I turned 40, my reflexes started turning to crap.  My wife was never happy with me riding, but she understood. However, when my reflexes started going, it was definitely time to give up the ghost, and sell the bikes.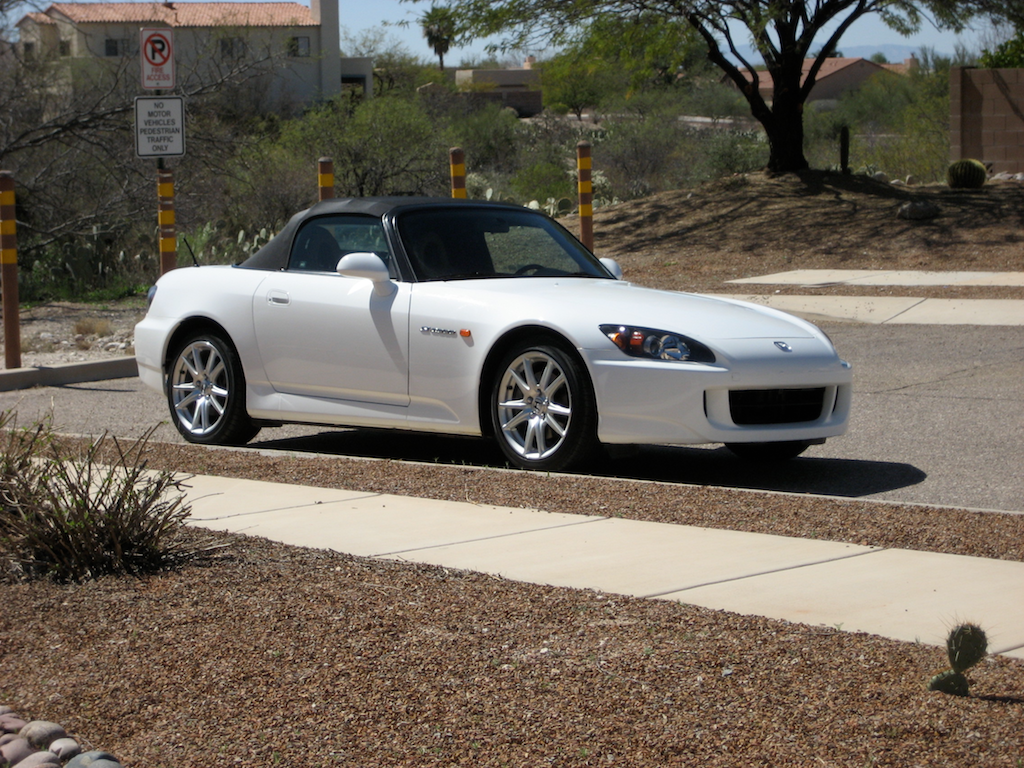 At the time, my "car" was a 2003 Toyota Tundra pickup truck. I bought it mainly to haul my dirt bike. No dirt bike, no need to have a truck. But what to replace it with. I looked at several options. In the 80's I was a big fan of Mazda RX-7's, and Mazda had brought back the rotor motored RX-8.  The Mini Cooper S was another choice. Then a friend pointed me at the Honda S-2000. Launched in 1999, it was a sports coupe designed to carry on the tradition of the 60's vintage S600.  The more I looked at it, the more I liked it. I already was a fan of Honda's.  My last street bike was a Honda VFR800. Rear wheel drive, true sports suspension and setup. And it was a rag top as well.  Living in Arizona, where the top can be down most of the year, and it is a good car.
I ended up buying a 3 year old 2005 S-2000 with ~ 9,000 miles on the odo. It clearly wasn't a primary driver for the prior owner. Got a pretty good deal.
Currently I am up to 42K miles, on the third set of tires, and the smile is still on when I drive it. Awesome handling, confidence inspiring, and plenty quick. No, I am not gonna beat a GT500 Mustang in a drag race, but if turning and stopping are involved, I am good to go.
I suspect I will drive this until it rusts into the ground. 2.2l, 240BHp, and perfect weight balance makes it lots of fun.
I do miss off road riding (motorcycles), and one day I dream of getting a short wheelbase Jeep to use for forest road trips.