Vintage Nonsense: Retro Mountain Bikes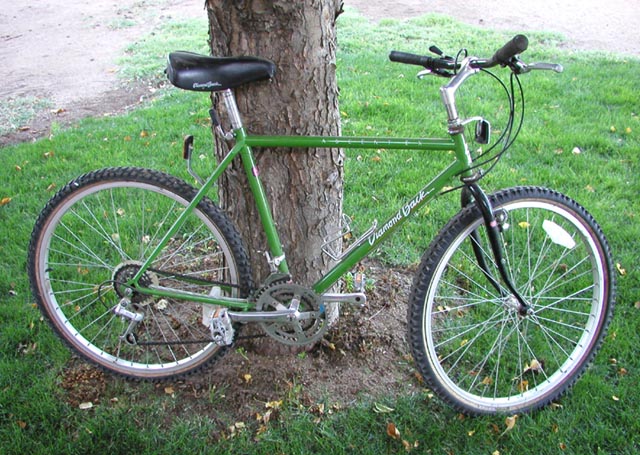 Vintage is all the rage. Hipsters and their vinyl LP's, even cassette tapes (who the hell wants to remember that shitty format), film cameras, and other things "old". As things go, most of this is harmless, and in fact, while I will not admit that vinyl sounds better, it is different and part of the charm is the physical act of dropping the needle on the album, and having to turn it over after it finishes.
But the other day I saw something that really shook me to my core. On one of the mountain biking forums that I get notifications from (I am not really visiting and reading there often) a thread was started that was about how to make a new vintage mountain bike. Something from the dawn of time. Chrome-Moly frame, rigid fork, and a 15 speed (3×5) cassette.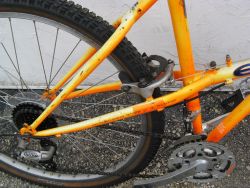 Of course, this genius wanted to bless it with 29'er wheels and modern group components. Hell they even wanted to bring back the homeless abortion: the U-Brake. The original idea was to move the brake from the top of the rear triangle, and put it in a much stiffer area of the frame the bottom of the main triangle, and have that additional stiffness work to improve the feel.
Unfortunately, that was fine in clear weather, but as someone who owned a Diamondback Ascent EX with one of these, and who lived in California where even a modest amount of rain meant sticky clay-like mud, it made for walking your fucking bike out of the woods when the U-Brake clogged, and the rear wheel stopped turning.
Or, how about a solid, fixed fork. I gave that shit up in 1998, when I splurged on a (then ridiculously expensive to me) Specialized Stumpjumper Comp M2 with the at the time outstanding RockShox Judy fork.
I am guessing that many of these artisanal hipster douchebags weren't alive then, or if they were, all the pot they have smoked since then has clouded their memory to the point that they can't recall how shitty it was to have your fucking wrists pounded into chopped liver on modestly rough trails, or how lousy rim brakes were in inclement weather, or that the over the bars thumb shifters were impossible to manipulate while keeping a grip on the handlebars when climbing or descending.
Don't get me wrong, in 1987 or so when I bought my Diamondback Ascent EX, it was a great bike. But I don't get all misty eyed with false nostalgia for a simpler, better time. That was the dark ages of mountain biking, and while I enjoyed it, I am not longing even a little bit to go back to shitty hardware for the coolness of it. I am not ever going to give up my latest Specialized Crave Expert, 29er hardtail, unless it is for something better.
My Wife keeps the old Peugeot bike that she rode across the US on in the mid 1970's (she did a cross country ride after graduating high school, and rode part of the way with the bike-centennial group), but it hangs on the wall as a remembrance, not a bike to ride.
---
Mine was just like the image at the top of this post. The stock wheels sucked, after the 3rd replacement under warranty, the bike shop gave me a discount on some excellent Wheelsmith wheels that lasted most of a decade. I rode the shit out of that bike.