Crap, time for another Raspberry Pi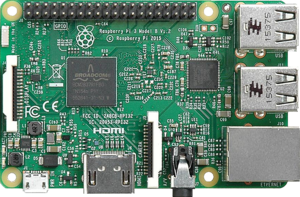 It seems like yesterday that I just got my Raspberry Pi II, and now there is a 3rd generation that is out there. Dag nabbit, I guess I will have to get with the program.
And, also, get back on my project of creating a remote weather station, and a camera to mount to my house to capture an analemma. Sigh, the future is bright.
The built in WiFi will be nice though (the USB dongle thing is a PITA), and faster is always good.
TL;DR: The Raspberry Pi 3 Model B is out now. This latest model includes 802.11n WiFi, Bluetooth 4.0, and a quad-core 64-bit ARM Cortex A53 running at 1.2 GHz. It's a usable desktop computer. Available now at the usual Pi retailers for $35. News of the latest Raspberry Pi swept around the Internet like wildfire this last weekend, thanks to a published FCC docs showing a Pi with on-board WiFi and Bluetooth. While we thank the dozens of Hackaday readers that wrote in to tell us about the leaked FCC documents, our lips have been sealed until now. We've been …read more