Next Upgrade: Taking the Slash Brushless!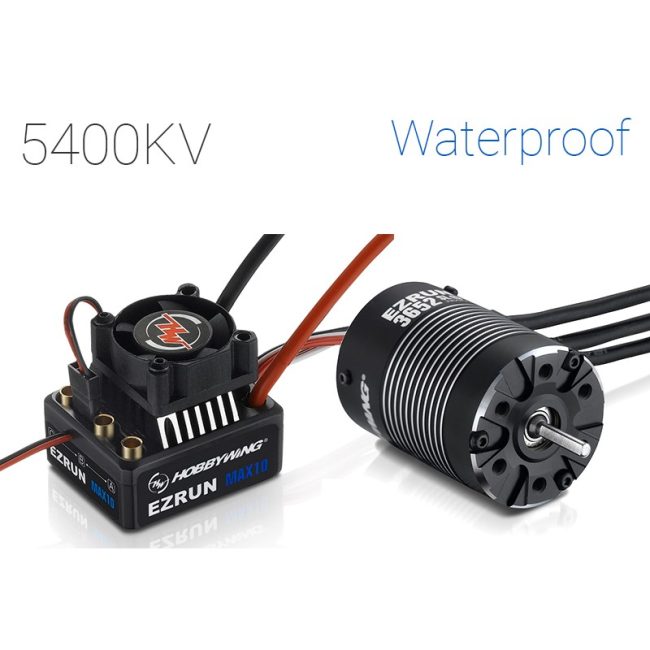 A quick recap: I started with a vanilla 2WD Traxxas Slash, with the intent to pretend I was an 8 year old who got his first hobby-grade RC car, and to experience the joy and wonders as I learned to drive it, how to work on it, and how to make it perform better.
First up was to stiffen the shocks and to switch to a LiPO battery (from the bundled NiMH pack).
Then came higher viscosity shock fluid, and more adjustment of the spring preload (this was HUGELY helpful on hard surface driving). I also added the much recommended aluminum shock caps to prevent a hard contact from stripping the shock body.
That was followed by a swap to the Low Center of Gravity chassis, and then raising the rear body mount to its highest position (to prevent rear wheels from rubbing on the body).
At this point I still have the stock XL-5 ESC and the Titan 12T motor (brushed) powertrain in the car.
The next upgrade is to swap the power plant with a brushless motor and compatible ESC. I could use the Traxxas "power up" program to get the official VXL goodies, but even with the discount for swapping the XL-5 and Titan motor, it is still over $100.
I have a $60 credit at Amain Hobbies, so I ordered up a combo ESC and Motor. I also tossed in the Hot Racing sway bar kit for grins and giggles. Soon, I will have taken the Slash to an optimal configuration.
It will have cost more than just buying it outright with all the goodies, but alas, this will have been more fun.