Finally took the plunge – Airpods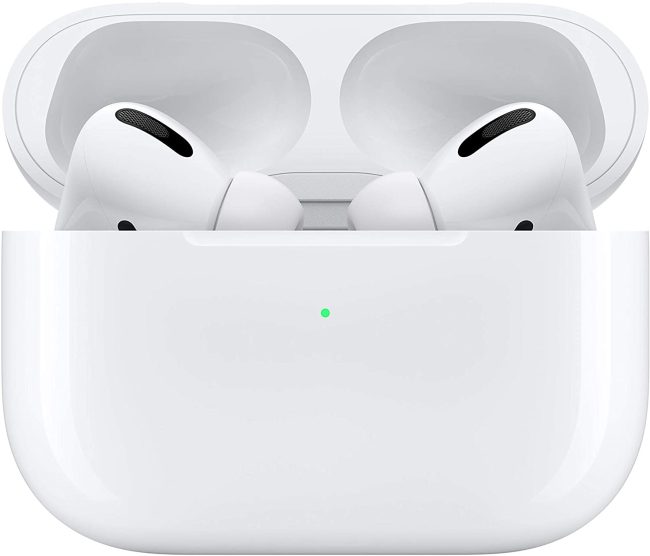 I have been using wireless headsets for over 4 years, most of the time using a set of Plantronics behind the neck that worked well, until I lost them that is.
I replaced them with a set of Bose QC35's which sound great. And they were great for when I was commuting by train. However in the new world of Covid, I have been using them as my headset for meetings while working from home, and they are good for that, but there is a downside. They appear to have sacrificed some of the flexibility of bluetooth range for sound quality. They begin to drop of and go to the digital fuzz after I am about 20 feet away from my computer. Not terrible, but not great either.
However, lately, they have struggled to remain connected, particularly to my iPhone. It is really annoying in a meeting when you get the "Geoff Anderson's iPhone lost" in your ear, and then 5 seconds later "Geoff Anderson's iPhone connected"
So, I was looking for a better solution. Many people I am on the phone with in my WebEx meetings who have Mac's have been using Apple AirPods. I have avoided the AirPods because I am a klutz, and will likely lose them, and that the battery isn't replaceable. However, a good, stable, solid connection is essential while living at home.
So I took the plunge, and ordered up a pair. Wow, they are super easy to use, no need to bind. I can use them on my phone, my mac, my iPad. I just tested the audio, I walked from my room to the kitchen, and no digital fuzz. I will put them through their paces in meetings this coming week, but I am pretty sure I am going to be very satisfied, and my WebEx meetings will be better with fewer interruptions.
Not cheap, but they do seem to perform quite well.