The New Fangled Tech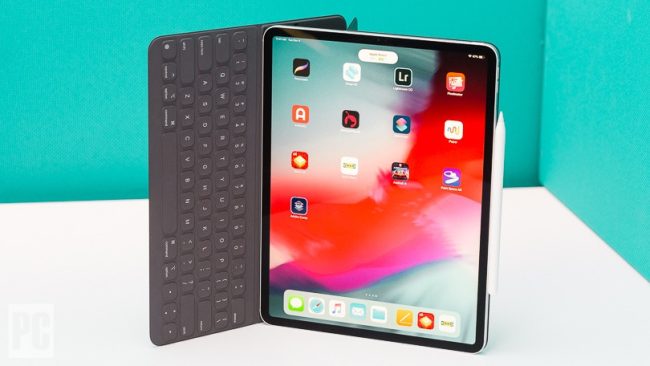 I have been pretty quiet about it, but the last 8 months I have been playing the role of trustee of my step father's estate. It has been an enormous quantity of work, and one of the perks is that I get to pay myself.
As I am about to wind down the trust, and make large disbursements to the heirs, it was time to cut myself a check. A rather large check that doesn't quite compensate me for the enormous amount of time I have invested in running down credit card fraud, dealing with finicky creditors, and other unpleasant tasks.
But, it did provide funding for upgrading my technology. Right now, I am typing this on my new iPad Pro. I bought an 11 inch model, 500GB storage, WiFi and Cellular with the keyboard folio cover and the new pencil.
My existing laptop is getting long in the tooth, and while it didn't need to be replaced, it was feeling its age. And, since the bulk of my use of it is computing while I am in the living room, I will likely not miss the clamshell.
Right now, I am typing this post on it, and I have to say, it is not a bad experience. I do need to get all my productivity bits setup on it (I already have the office 365 apps installed and licensed), and I will need a few utilities, including a good SSH client.
I have had it for a couple of days so far and it is pretty solid. The display is gorgeous, and it is almost edge to edge. I do like the facial recognition to log in to the system. I have played a few games, and the sound is pretty solid compared to my current iPad Mini (2014 vintage).
The initial setup was trivial. It copied the settings data from my Mini without any fuss, and only a few instances where I needed to re-authenticate.
I did buy the keyboard folio and the Apple Pencil to go with it. The Pencil makes playing Angry Birds quite enjoyable (again). I have done some free hand note taking, and it is pretty cool. Not sure it is a killer app though.
The Keyboard folio provides an acceptable input mechanism. Not nearly as good as a real keyboard, but it isn't as bad as the lousy keyboard that my last work laptop had, the Lenovo Thinkpad T450.
So far, I like. Will it be able to take the place of a laptop? We shall see. I am anxiously awaiting the release of the iPadOS as part of iOS 13.