Vera – itv series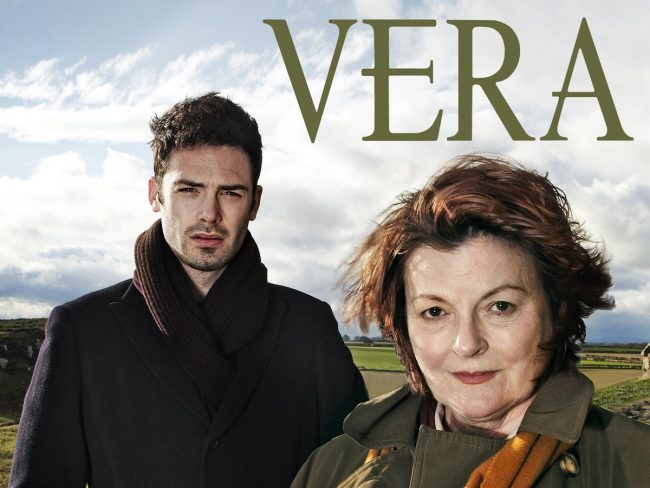 I have been on a British police procedural show binge lately, with shows like Hinterland, Shetland, DCI Banks, and Wallander, all extremely well produced, and very entertaining.
A couple of weeks ago, Hulu recommended a new show, "Vera" based on characters by Ann Cleeves, and some fantastic acting by the cast. Based on cases, murders, and well developed stories. 4 episodes per season, and 3 seasons on Hulu (out of 8, BOO!)
The main character, Vera Stanhope, played by Brenda Blethyn, is a departure from the leads in shows like DCI Banks. She is just so, real. Middle aged (later actually), somewhat disheveled, and not model perfect, she is a warm person, super sharp, and while she appears to be a little rough with her team of investigators, she really does care about the team.
Different than the other British detective/police procedurals, Vera is definitely not in the mold you have become familiar with in shows like DCI Banks, and Hinterland.
Alas, Hulu only has 3 seasons (out of 8) so we are back to the Netflix DVD delivery service for series 4 and later (boo).
THe series is based on the characters created by the author Ann Cleeves, and on a whim, I bought the first book on my Kindle. An interesting writing style (you have to experience it, I highly recommend picking up "The Crow Trap" the first Vera Stanhope novel) and Vera is introduced about a third of the way in the book. As I mentioned, it's weird, but it also works well.
Reading this really nails down the persona and character of Vera. Highly recommend it while you are watching the series.
I can recommend this series, as well as the books. Worthy of the time spent, and rather enjoyable.