San Diego Diary – day 1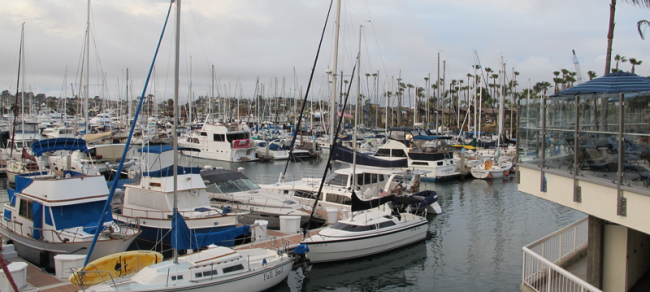 After a sluggish start, we decided that we would go to Torrey Pines Preserve. Alas, when we got there, the parking situation was, uh, abysmal, so we regrouped and headed to the Carlsbad Flower Fields.
The Flower Fields were touted in a blog on Sandiego.org, so we asked Siri to get us there. Fortunately, it was only 20 minutes from Del Mar when we passed the Torrey Pines crowds.
Karen had been there before, but not for a long time. In the interim, it had become quite well developed, with a lot of support structure, and sprouted an Outlet mall next door. It is hard to fault the description from the Blog post so I will quote it here:
The nearly fifty acres of Giant Tecolote Ranunculus flowers that make up the Flower Fields at Carlsbad Ranch in Carlsbad, California, are in bloom for approximately six to eight weeks each year – from early March through early May – literally bringing the famous fields back to life.
Although it just opened, it was quite spectacular, and you could see where fields would be coming into bloom throughout the end of its season (the fields close on May 8th, AKA Mother's Day).
After that, we had a light lunch at Rubios, where I partook of the fish tacos. Just as yummy as I remember from my first visit.
Then we took a quick trek to Oceanside Pier to do a bit of sightseeing, and people watching.
Naturally, I took a ton of pictures, as you can see a selection from the gallery below.
Last, but not least, we dined at the incomparable Tom Ham's Lighthouse restaurant, a little birthday celebration for the folks. As always, fabulous food, great grog and arguably the best view of the San Diego Skyline.
A long, but thoroughly enjoyable day.