The new Hawaii 5-0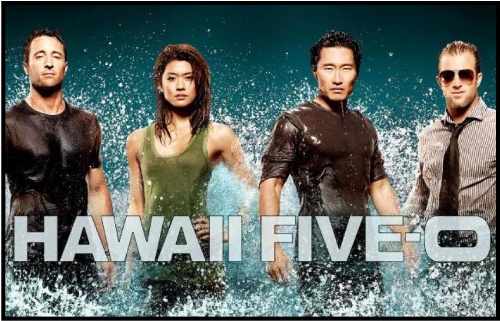 As part of my Netflix binging, I have watched (most) of the original Hawaii 5-0 and the 2010 remake. An interesting amalgam of shows.
The original series was a Jack Lord vehicle, a way to justify living in Hawaii, and to promote tourism in Hawaii. Beautifully filmed, the writing was crisp and fresh (for 1968 that is), and the stories were compelling.
The Remake is refreshing. A lot more character development gets you more involved with the personalities behind the main players. In the original, over the 8 years I watched, there was "some" development of the McGarrett character (played by Alex O'Laughlin, a favorite for the ladies), and even less of the Danny Williams character. In the remake, there is a lot more background, and extended divergences into their backstories.
The other cast members are greatly changed. Kono, is no longer a large Hawaiian man, but a kick-ass woman, played by Grace Park. Chin-ho Kelly is no longer a tired, late career Chinese ethnic character, but a younger, more energetic character.
Even some of the villains are back, Wo-Fat, originally a Chinese espionage agent who dueled with McGarrett, is a central character, but with the fall of the cold war, he is more of an arms dealer, terrorist threat who bedevils McGarrett.
Of course, like the original, this is largely a vehicle to promote tourism in Hawaii, and the cinematography is spectacular, showing a lot more of the beauty of the island. You really do want to get on a plane to go to Hawaii.
Yet, like in the original, there is a metric butt-load of crime, and virtually every episode is chocked full of gun battles, SWAT activities, and all kinds of bad guys. Things that can't be helpful for the image of Hawaii as a tourism destination.
One thing that the new Hawaii 5-0 borrows from a similar drama, is the casting of big name special guests. Like NCIS, the episodes are sprinkled with big names, like Carol Burnett, Franki Valley, and more grace the screen.
Summary
All in all, it is a good remake, set in current times with current themes. The cast has great chemistry, although not quite as compelling (or long running) as NCIS, I have made it through the first half of the 5th season, and I will be somewhat sad to see it end.