Tokyo Files – Tower Records
As a day of rest, I took the hotel shuttle to Shinjuku station, and did some wandering, you know, so I wouldn't miss the human interaction. Shinjuku station is the busiest train station in the world, handling about 4 million people a day during the week.
It started well, as the shuttle bus makes quick work of the short distance. I walked around, grabbing some water, and seeing some used music stores, I checked out some fine guitars hanging on the wall. Good stuff, then I turned the corner and found Tower Records. 4 floors of awesomeness.
Since I am not into K-Pop or J-Pop, I bypassed that and went straight for the pop and rock floor (which also houses the blues and country collections.)
sidebar: As a connoisseur of heavy rock, and heavy metal, I know well that this is a very popular genre in Japan, so I gravitated to the "good stuff" Dangerous territory indeed for those with no willpower.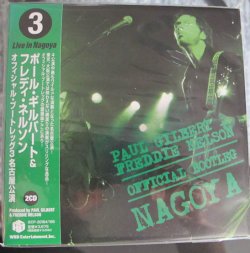 Things were going well until I found the Paul Gilbert section. Shit, some great things that I don't have. Picked up the official bootleg from the project with Freddie Nelson in Nagoya (there is another one that was from the same concert, but recorded in Tokyo).
A 2 CD set with the typical killer guitar riffs of Mr. Gilbert, and the solid vocals of Freddie Nelson. Just blissful.
I could have spend a couple hundred dollars on just Paul Gilbert, so I forced myself to walk away. Then I stumbled upon the other Paul Gilbert band, Racer X.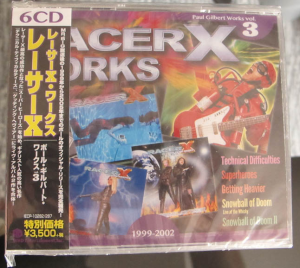 This time the damage is a set of 6 CD's from the end of the Racer X dynasty. I have a couple of the CD's already, but I bought this to get the two live recordings from the Snowball of Doom shows.
Arguably, this is some of the best of Paul Gilbert, where the music, the sound, and the rest of the band was just on.
Before I got myself into real trouble, I was walking to the cashier counter, and then I saw a unicorn. That mythical thing that I knew existed, but had never seen before, a Gary Moore album I don't have in my collection. Fortunately this was in their "deal" section, so it was only about $10 to own this gem.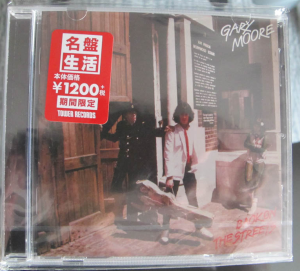 Gary Moore was one of my earliest influences when I began learning to play guitar, and there are a few of his songs that I still enjoy playing. An Irish rocker whose styles range from hard rock, to pop, to jazz, and a metric buttload of blues, Gary Moore has left a wide footprint both in my foundations, as well as in my music collection.
It is probably a good thing I haven't been to Japan in a long time. The credit card takes a beating here.
(At least I avoided the early 1960's vintage Les Paul that was about $13K)