Moving, the last frontier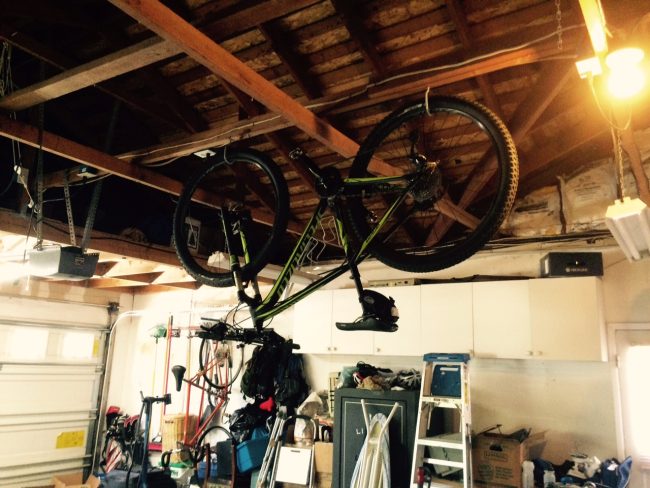 Yesterday I groused about some of the last dregs of moving. While the majority of the unpacking has been done, there was still a clot of boxes in the middle of the garage. Annoying, yet stubborn.
This morning I was determined to do something about the clot of boxes. It was about 3/4's of Barbara's stuff. From her old office and from her folks house. Once I got determined, I was on a mission.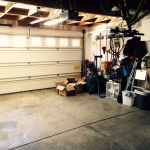 First up was the boxes. With Barbara's help, I was able to find three boxes she wanted to rifle through in her office. Cool. There were 4 more that went to the over-garage storage area. Bam, middle of garage floor clean.
Second, like most techies, I have a box of cables, power supplies and other detritus of 25 years of tech goodies that I could never part with. I sorted them into three piles:
Power cords and adaptors. It is amazing how many of them piled up.
USB, Firewire, and network cables. The astounding collection is extensive.
AV and video cables. About 10#'s of them.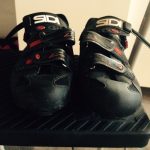 Third, all the bikes were hung except the Mountain Bike. It didn't fit well on the wall hangers, so it got hung from the rafters.
Lastly, I built a pile of donation boxes. More good fortune for the charities.
As I was putting items on the side wall, I noticed that there was something rattling inside a cooler. My missing cycling shoe. Yay!