House Hunting Journal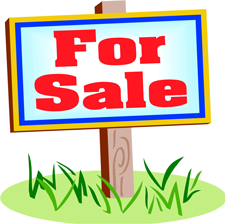 Moving to the next phase of our San Jose adventure, it is time to begin the hunt for a house to buy. All the insanity of the Bay Area market is in our face.
Starting over the holidays was a bad idea. Inventory is dismal. Almost nothing in our price range or in neighborhoods we like, picking are slim.
But we got our loan preapproval, so we are locked and loaded.
Scary thought: Borrowing the maximum for a conforming loan, $625.5K. Gulp, that is a LOT of debt.
It is the second week of January, and some new houses hit the market. Did a little open house roulette this weekend. Wow. The pent up demand is off the chart, so the traffic was insane. Even shitty houses, were mobbed with people.
And what is it with the agents? I swear they are so full of crap that they can't help but drip it out of their mouths.
Every, and I mean EVERY open house I attended the agent was either telling other people how many offers they already had, or that if they were serious, they better make an offer before Monday.
Puh-lease. Even the house that was a short sale (not mentioned in the description) and that it was expected to take 60 days to clear.
There is hope though. Our agent is good, inventory is (slowly) increasing. We are well qualified for our mortgage. Not having kids is a plus, as we don't care about schools.
This will be a running series of posts on our experiences.