Music Embarrassment – King Crimson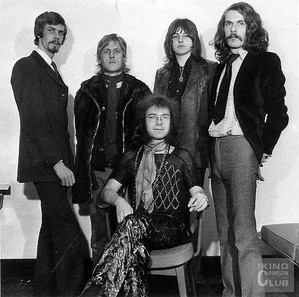 I have been on a nostalgic twist in music lately, reliving my early days of prog rock fandom, and reminiscing about all the vinyl I used to have and got rid of in my flurry of moves in the 1990's. Ah good times indeed.
There is one classic prog rock staple that I am embarrassed to admit that I have never owned any of their albums, but have followed many of the band members' later careers. I speak of King Crimson. Greg Lake, Robert Fripp, Pete Sinfield (who was credited with writing in the ELP realm), are among the many illustrious artists who were instrumental with the rise of Prog Rock.
So I am adding King Crimson to my collection, and kicking myself for not doing so earlier. Now listening: In the Court of the Crimson King. Very very tasty.