Review – Santa Teresa County Park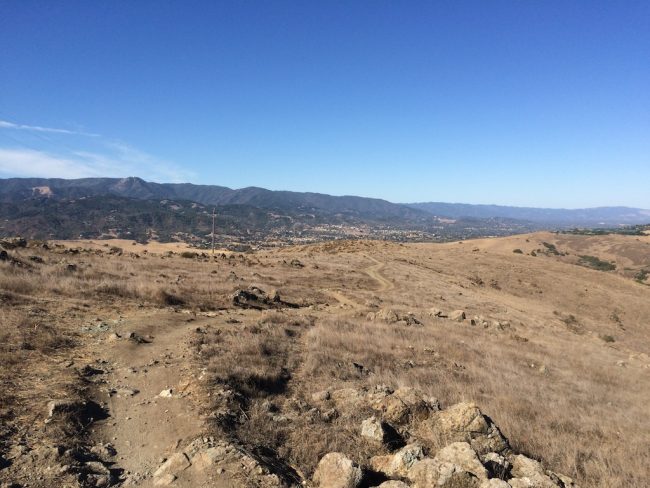 As I mentioned in my last post, I have once again slung a leg over a mountain bike, in the quest to get back in shape, and to reduce my stress. One of the impetuses of this is living really close to Santa Teresa park, a place with some amazing riding.
While the bike is new, and fun, I am not quite ready to write a full review of the bike, but I can write about Santa Teresa park.
The main entrance is off of Bernal Road. It is a tough climb that is paved into the park. However once you get to the top, there are picnic areas and parking lots. You can rest a bit if you need to before taking to the trails. There is also a parking area, and a pen for the equestrian crowd. Although I have never seen a horse and rider in the park, I am sure they do use the park (you can see the road apples.)
Last week I rode the north side of the park. Mines trail, from the top of the road (near the IBM entrance). over Joice trail, and finally down Norred trail and out. That was a pretty easy ride, some moderate climbs, and smooth downhill and single track.
Today I went southwest. There used to be a pretty mellow trail to get to the Coyote Peak trail. But it is closed for restoration. So you get shunted onto a trail that is aptly called "Rocky Ridge Trail". Single track, up, switchbacks, and lots of rocks. Baby heads and larger, momentum killers. I rode about 2/3 and ended up pushing past some areas that I just couldn't ride over (not that it is impassable, but more that I am a fat f*ck, and way outta shape.)
Finally made it to the top, and then to the fire roads. A few up and downs on Coyote Peak trail, and then down Hidden Springs trail back to the picnic area.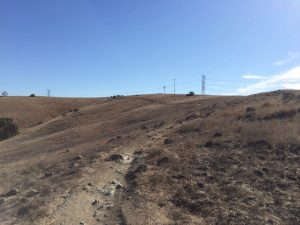 The trails are in good condition, they are challenging, and they are well marked (a big change from the early 2000's when the park was a bit less "managed" than today.
One thing that is surprising is that at 10:00AM on a Saturday that there is surprisingly little activity at the park. I ran into a couple of groups of bikers, and one group of trail runners. Of course leaving at 10:30 or so, the entry road was getting crowded with riders headed up, so perhaps I was just a little bit early.
I am going to enjoy exploring and riding all these trails. Once my condition returns, and I get into shape, I will feel less like chopped liver after a ride. But I will get there.
A few words on the bike. It is a very nice ride. I am learning to shift with the 2×10 drivetrain. So far I like it, but there is a learning curve. The 29″ wheels are pretty groovy. They do smooth out the ride. It has wide/fat tires that are not my favorite, and not great for this sort of riding. I can see that I will be going for something a little narrower. The hydraulic disc brakes are pretty awesome. Nothing special, standard Shimano parts, they are plenty powerful and smooth.