Apartment Living – irresponsible dog owners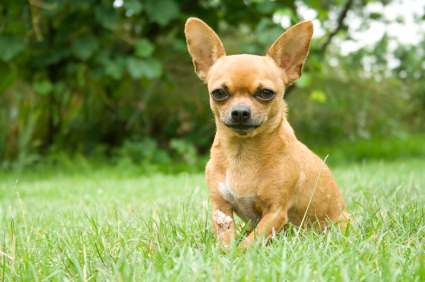 We are lucky to have found an apartment complex that welcomes our greyhounds. Especially after a brief survey of the houses (that rent for more than $1200 a month more) are mostly no pets, or cats only, this is quite a find. However, I wish that all the dog owners here would just clean up after their dogs.
Part of the problem I believe is that until recently, they had a 25# limit on dogs. That means that there are lots of small dogs. Chihuahuas, Pomeranians, Boston Terriers are common. These diminutive canines produce stools that are roughly the size of Tootsie Rolls, so their owners probably think that is "too small" to have to pick up. Sigh.
Alas, walking on any of the grassy areas is navigating a minefield of little poop-bombs.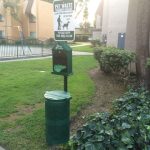 It is not like there aren't trash cans all over with "poopie" bag dispensers. I count 4 of them, all conveniently located near the large grassy areas.
Or, there are three parking lots with multiple trash dumpsters. Yes, that means you need to carry your own bags. We do. Having larger dogs (Greyhounds), we appreciate the heavier duty "Mutt Mitts", as they are better suited for the larger stools.
Of course, the rules are clear that you must clean up after your animals. But that is about as effective as the "No Smoking" signs in the common areas.
Heavy sigh.