Spam – the Suck Up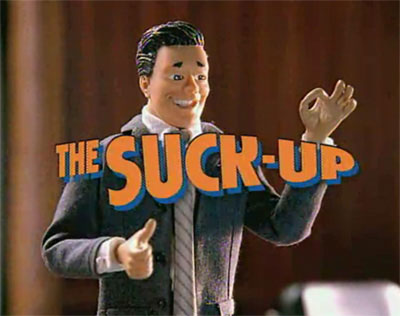 Spam filters like Akismet do a phenomenal job of keeping the trash at bay (if you ever want to see how bad it can get, create a web forum, make it open access, without moderation, and watch the spam fill your hard disk). However, one type of message is very likely to fill the filter. It is – The Suck Up
Short, it is highly congratulatory. It praises the content (yet never anything specific, just generic), and how they will be sure to read more from you in the future.
It can also mention the awesome style, and quality of your writing. Hey, I know I am a talentless hack, so that is totally bullshit, but it does fool the filters. On to this edition of comment spam:
constantly i used to read smaller posts which as well
clear their motive, and that is also happening with
this article which I am reading now.
Note that this has hard line breaks into smaller lines. I suspect that indicates to the filter that this is written by a breathing human.  Sigh, so easy to fool.
As with all spam, this user points their "web page" to an online store. Cleverly disguised as a spearphishing link to a faux Youtube channel.  Sigh.  Delete, and add to the Akismet learning set.