My first Street Bike – 1978 Honda CX500
Not long after I started riding off road motorcycles, I came of age to get a learner's permit. At the time, with a simple test, I could ride a motorcycle on the street (with surprisingly less restrictions than driving a car). So I was on the prowl for a good ride. I didn't need a tame "starter" bike, as I had learned all the basics off road, so I was looking for something a little more mainstream.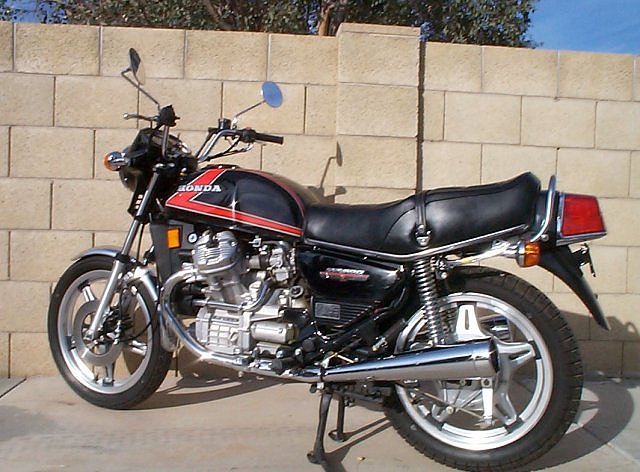 In 1978, Honda had launched their CX500, a 500cc v-twin, in an "unusual" configuration. It had the engine rotated 90 degrees, with the cylinders hanging out (like the venerable Motoguzzi). It was water cooled, shaft drive, and in all other aspects a normal bike.
I think I got it for $1,000 used (in 1981 or so. Again, someone had bought it, and upgraded). It was a lot of fun to ride, and it handled remarkably well. The stock Dunlop tires were quickly shagged (plus they were some ungodly hard compound that was just awful) and I switched to continentals that greatly improved the ride and the feel of the bike.
I rode the wheels off that thing, all over the south bay, along the coast, Big Basin way in Saratoga, highway 9 to skyline, and up to Alice's. I probably put 25K miles on that thing in the 2 years I owned it.
It all came to a horrible end when I wrecked it. I was on my way to work, and some sunday driver (it was sunday) on her way to church pulled out in front of me. Swerving to go behind her, she backed up to get out of my way. BAM. up and over the hood of the car, a perfect roll and I was on the ground. Fortunately the bike decided NOT to follow me over the car. I walked away from that with just a bruised wrist, and a thoroughly wrecked helmet. The bike was totaled.
With the insurance money, I bought a street hooligan bike, a HOnda XL500, 1979 vintage. But that is for another post.