Awesome Customer Support – Bose
A lot of people have complained that Bose is over priced for what you get, and that their quality isn't that high. But I beg to differ.
Back in 2004 or so, I got a set of Bose QC-2 headphones for my birthday. I was doing a lot of international traveling, and the headset was a godsend. No, it didn't eliminate all noise, but it really reduced the jet engine noise, and make listening to music on 12 or 13 hour flights bearable. Of course, I took them everywhere. Probably 500K miles total.
Lately, I have been using them in the office, to give me some uninterrupted peace and quiet while working. They are great (if a little battery thirsty).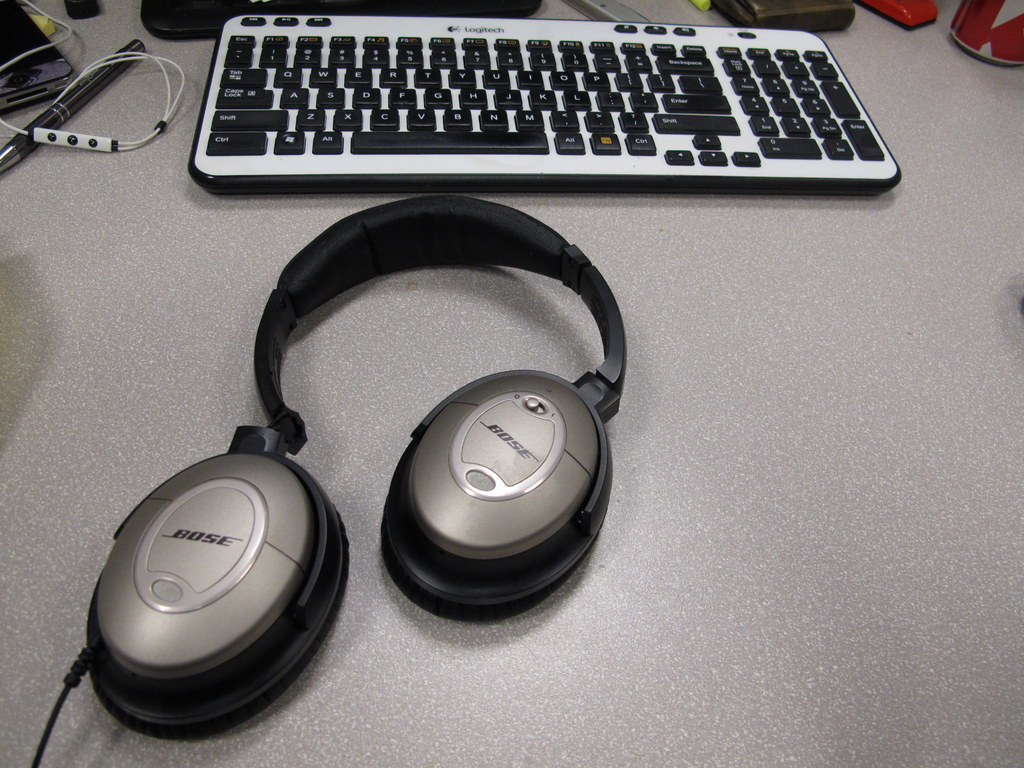 Yesterday afternoon, the left ear cup parted ways with the frame. Boo. Geoff very sad. I was majorly depressed, and went back to listening to my earbuds, a much less satisfying experience.
This afternoon, I figured, what the hell, call Bose support. So I call their support line, get a person almost immediately, and explain the issue. He was super friendly and helpful, and after identifying my model, and the serial number (I was in their system, because a couple years ago, the foam ear cup pads were falling apart, so I ordered a new pair).
They can't fix them, but they gave me a 60% discount on a new pair of the QuietComfort 15, two steps up from my current set. I said, let's go for it. I am expecting a UPS label to ship the current ones back to them on their dime, and once they get confirmation that they are in transit, they will ship my new ones to me.
So, I wasn't looking to spend that much money, but I am glad to get a new set.
Thumbs up to Bose support.