A classic – 1983 Honda V65 Magna
On the way home today, I saw a truck hauling a piece of motorcycling history. A Honda V65 Magna, circa 1983, was strapped to the trailer. One of the first Honda V4's, the v65 was the boss bike that year. It was the fastest off the line, and held the production quarter mile title. Shaft drive, 65 cubic inches displacement, and a laid back cruiser styling.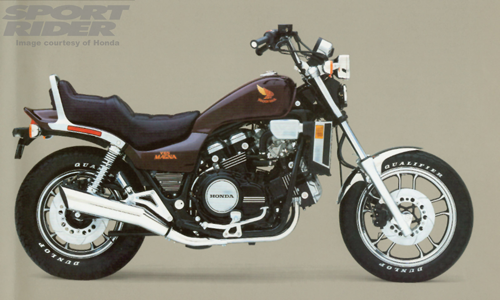 It was pretty rough, but I strongly suspect that they were going to restore it. For a 30 year old bike, it seemed to have a lot of promise. I hope I see it on the road sometime.
I remember wanting one of them bad. I recall that the early versions of the V4 had some reliability issues, but that wouldn't have deterred me. Of course, the last thing an 18 year old male with hormones raging was a bike capable of sub 11 second quarter mile times.
Good times.