I get that some people view their cars as transportation. My dad is that way. You wash it once a year, mainly to get the birdshit off of it. Heck, he had a 56 Porsche Speedster that had totally oxidized paint before he sold it to a kid down the street (one in pristine original condition is worth about $250K today).
If you have a camry, or an accord, or a Taurus, or any of those generic interchangeable cars, I can understand not having any pride in your ride. If I see the clear coat peeling, or the paint totally delaminating from the zinc undercoat, no big deal. In a few years you will be sending it to the crusher and replacing it with another interchangeable car.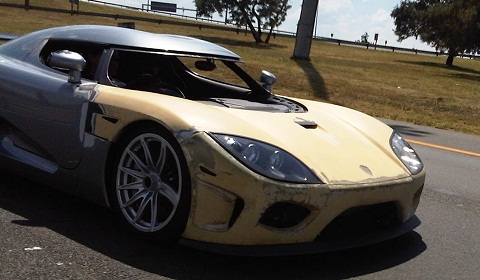 But, it you buy a premium car, you have a duty to keep it in decent shape. Wash it frequently (preferably hand washed), waxed 2 or 3x a year, and if you have a soft top, clean/treat it. But all too often, I see premium cars that look beat to hell. In my neighborhood there is an Infinity G35 that looks as ratty as a 20 year old Ford Escort. Or the newish Lexus RX350 that has minor collision damage. Don't fucking tell me you do not have insurance to get that shit fixed.
I could go on and on. I know I live in the desert, and the sun can be hard on a finish, but with a modicum of care you can keep it looking decent for 8, 10, 12 years or longer.