Aryeon: Universe Live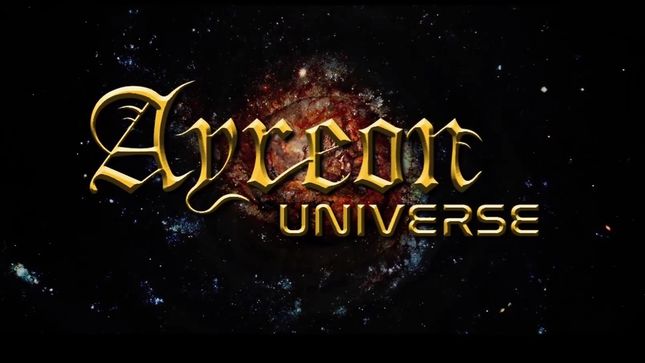 I have mentioned a few times that I am a sucker for ambitious music projects. A few months ago, Amazon Music turned me onto Arjen Lucassen, and then I found his projects, Ayreon. I bought the latest, The Source on vinyl, and holy hell, it was amazing. I bought a few more of the Aryeon project albums (on CD, as the vinyl versions had sold out, and the offered sale versions were for more than $200).
In January, I got an email. There was a coming Aryeon live album, three LP's, and of course I pre-ordered it, on the limited edition gold colored vinyl. 3 lp's of 180gm audible bliss arrived on Tuesday. It has been a wicked busy week at work, so I didn't get a chance to spin this up until this afternoon, and I was well rewarded.
First, as with all the Ayreon efforts, Arjen has assembled an amazing coterie of players, more vocalists than you can shake a stick at, all expertly utilized as the songs tell a tale. Unlike the studio project albums, this has some selections from The Source, THe THeory of Everything, and other epic albums.
For a life album, I have to admit that the songs capture the technical brilliance, the musicianship, and groove from the original recordings. The recordings are crisp, clear, and expertly mixed, and well mastered. The pressing is superb, and apart from the bargain bin sleeves, this is a solid offer (I replaced them with the MFSL polymer sleeves, as is the custom).
The price was $39, shipping included. 3 LP's, heavy 180gm pressings, and the required download card to get high quality MP3s for my on the go listening. As a bonus, it is signed by Arjen, a pleasant surprise, and a topper.
If you like ambitious, bold, rock-opera-esque music, this will scratch that itch.