On the Diet Train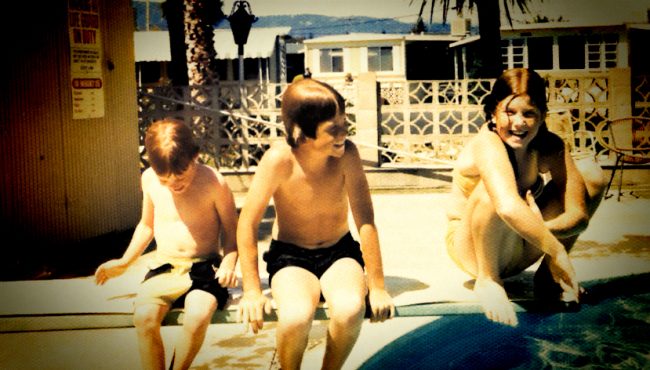 Over the Thanksgiving weekend, we visited with my dad, who is increasingly slipping into the maw of Alzheimers. One of the exercises was to sort through his pictures of us as children, in the late 60's and early 70's.
My parents divorced in 1970 or so (my memory is hazy), but shared joint custody. So every other weekend, it was off to the father's house, and since he was a bit of a shutterbug, we were constantly being photographed.
Most of these pictures were from this time. Apart from my awful hair, I was an ordinary adolescent, active, and skinny. Alas, that didn't last, and I have done battle with my weight throughout my life.
With the new year, a not-quite resolution, is to lose some weight, enough to really get on the better side of the BMI scale, and to establish a comfortable regimen. My last serious pass through this needle was in 2003, and I lost enough weight to be "thin" at least for my frame. It lasted too, but over the years, it crept back up, and magically, when I turned 40 (cough cough) it became much more difficult to shed the weight.
So, since 2005, there has been a series of gains/plateaus/slight losses/gains that have crept me back to where I was in 2003 before I began.
Being in my 50's, with some health issues, it is time for a reset again. I have to realize that my activity level is not what it was, and will likely never get back to that level (time, work commitments, and general bodily wear and tear are against that).
My goals is to get below 220#s, preferably closer to 210, and establish a diet regimen to maintain it.
my last major slog, I got down below 180#s, and that was pretty much unsustainable, hence the creeping gains since then. This time, I need to get to a comfortable place, and work doubly hard to stay there.
So, Byoni's "Perfect Diet Tracker" is my new best friend, as counting calories is key for me. Packed lunch every day (with carefully controlled portions), and leaning on Lean Cuisine for dinners (mostly) for the portion control, although the sodium is off the charts – a compromise for progress.
Wish me luck!
(why the Perfect Diet Tracker? I stumbled on this in 2010 or so, and it was lightweight, it was cross platform (since I live in a windows/mac world), and it is easy to use, so I would likely stick to it. And it has stuck)