Exterior Detailing – The Products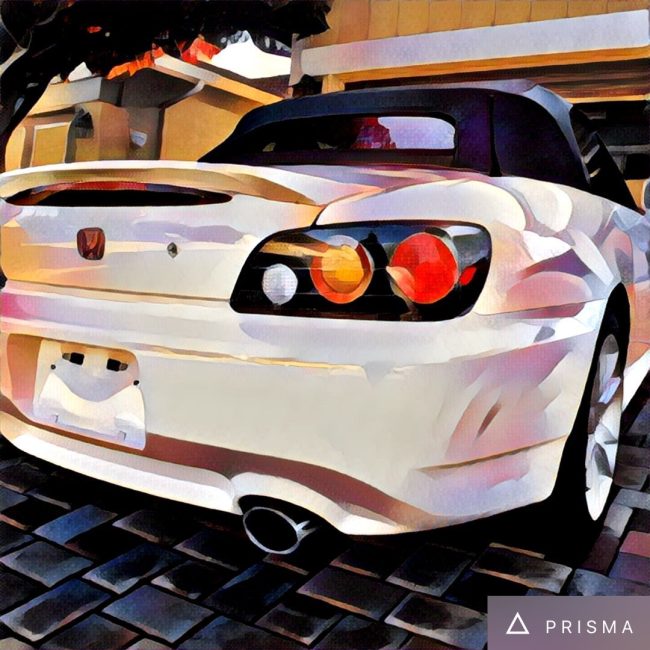 The last installment of the Detailing Files focused on getting the exterior paint ready to be polished, by a very thorough washing using Dawn instead of a milder automotive specific detergent.
Now that you have a clean paint surface, mostly wax free (as is evidenced by there being virtually no beading of the water in the final rinse), you can begin the restoration of the finish.
This is typically a four step process (or five if you need to use a medium cut compound).
Clay bar the surface – using detailing clay to remove embedded contaminants from the paint.
Cutting Compound – Assuming that you have some fine surface scratches or marring to remove, a fine (or medium in really bad cases, followed by a fine) will get the surface ready for polishing
Polishing Compound – this removes buffing marks and "swirls" in the finish to leave a smooth, clear surface
Waxing or Sealant – A high quality carnuba wax coat, or a polymer sealant to provide protection to your finish.
The Products
I have used a variety of products from different vendors, but have settled on the following products. Note that there are many options, and your mileage may vary.
The main vendors that I use are:
Meguiars – the grand daddy, one of the oldest and most trusted supplier of chemicals and supplies for automotive detailing. A broad range of high quality products, you can find pretty much all that you need here.
Zaino – specializing in show car finish quality, their selection is limited, but a number of award winning detailers swear by their products, and the results are stunning. I started here, and have incorporated more Meguiar's products, as they are easier to source. But their polymer finish with the hardener catalyst is incredible.
Griot's Garage – More for the enthusiast, GG has a large supply of quality products, and some things that I haven't found an equivalent elsewhere (I swear by their glass polish, as one example). You can get a lot of tools, and tips here. However, I do not believe they make their own chemicals, just repackage product they source. But they are passionate about car car, and I get a lot of internal cleaning goodies from them.
There are others, but I rarely stray from these three.
Clay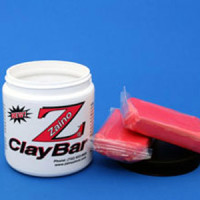 Like Modeling Clay, this is both a fine abrasive, and an "adhesive" that picks up embedded gunk in your paint. This works really well to remove tree sap, brake dust, and other adsorbed things that really are difficult to wash off with surfactant and water. If you park outdoors often, this will be there. This requires two things, the clay bar (which is very similar to modeling clay you played with as a kid), and a lubricant also called a "detailing" spray.
I use Zaino Z18 clay. It comes in a handy storage container, and you get two bars, which is enough for claying my S2000 4 times. You also need a lubricant, which can be simply a dilute car wash in water, but I use a detailing spray (Speed Shine from GG).
Cutting/Cleaning Compound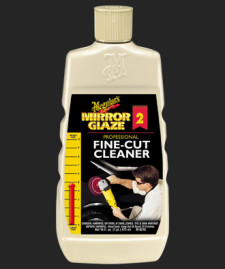 There really is only one choice here, Meguiars. They have a wide selection of abrasives that will take you from a raw, unfinished paint surface to mirror-like ready for wax or sealant. For my current job, knowing that my car is my daily driver, I didn't expect to remove all the imperfections and scratches (didn't want to remove too much finish), so I started with Meguiars #2 Fine Cut polish, applied with an orbital buffer with a polish foam pad. This did a great job of removing most of the imperfections, and preparing the surface for the final polish.
The Meguiars products have a two stage abrasive, that starts with an aggressive cut, then as you continue to work the surface, the particles breakdown and reduce their action. They are bound in a chemical binder that helps hydrate the finish, leaving it ready for the next step.
Polishing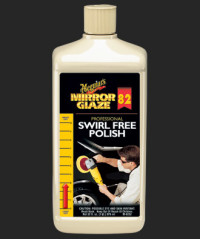 If you are diligent about your finish, washing often, and waxing every other month, then twice a year you can just do a clay/polish. The polish I use is again Meguiars, this time their Mirror Glaze 82. This is a pretty minimal surface removing abrasive, and instead of getting scratches and other imperfections out, it really excels at removing swirl marks. If you have a black car, you will be deviled with fine surface marks, even if you are careful and use a 2 (or 3) bucket wash.
Using a polishing foam pad, and Mirror Glaze 82, you can make your finish shine like a pro.
Sealant
I used to be a carnuba wax junkie, loving how it put an easy to apply and wipe off finish, that provided outstanding protection against the elements. Unfortunately, it isn't a particularly durable finish, and my time in Arizona taught me that the harsh UV quickly degraded it, and demanded that it be reapplied every month or so.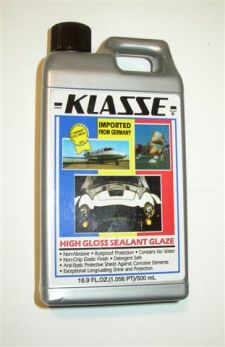 Then, when I discovered Zaino, and their polymer finish, a finish that was hard, durable, and provided a lasting protection, I was sold on the modern science of the polymer coating.
I used Zaino for the first few years, and was happy, but it was expensive, and cumbersome to apply. Then I learnt about Klasse.
Klasse is a German company that makes polymer sealants since the early 1970s. There are two principal versions, an "all in one" that has a mild abrasive polish, and a simple sealant. I use the sealant, since the work done to this point left the surface very clean and ready for sealing, no additional polishing is needed.
The benefit of Klasse is that it lasts a long time. Like a year. You can seriously seal your paint and apart from washing it, not need to touch it again for a long time. Unlike Carnuba wax, where each washing and time spent uncovered in direct sunlight will cause it to break down, the Klasse finish remains intact and protecting your car.
Summary
For the exterior, paint surface detailing, these are the chemical products I use, and advocate for. In the 8 years I have had my S2000, I have gone through plenty of iterations, trying different things until I settled on these products.
In the next post, I will discuss the tools, and other tangible goods (microfiber rags, polishing/finishing pads, etc) that are recommended to get an incredible finish to your car. Until then, happy detailing!