Netflix Binge – Columbo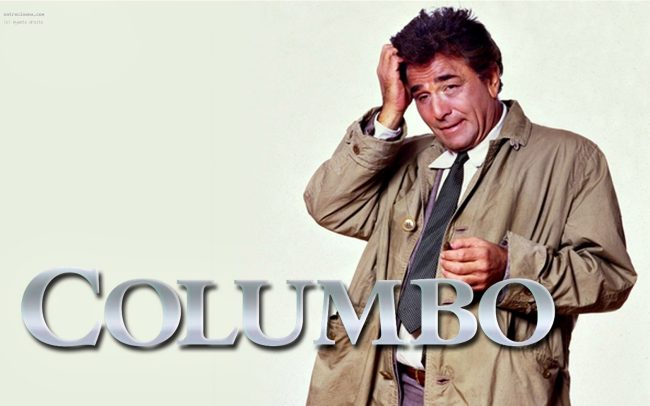 I have written before on my love of classic TV, including a Detective series from the early 1970's, Columbo.
Once again, I am back, re-watching the series, and I am again struck by the production quality, and the stories.
Yeah, like many of the genre, the stories are predictable, but the theatrical presentation is outstanding, and the character Columbo, is the perfect vehicle for Peter Falk to shine. Quirky at his finest, and completely at home in his role as the unkempt homicide detective, Peter Falk remains charming in his portrayal, and the type of character is reprised often (including his outstanding performance in "The In-Laws", a movie I highly recommend.
Furthermore, unlike many detective stories, the viewer knows up front who the villain is, and we get to watch the process of elimination that Columbo follows, ultimately finding out that it was an early clue (that we all caught), that causes the culprit to dissemble and be caught in the act.
One more point, the shows work out to about 70 minutes, so they were broadcast in a 90 minute time slot, giving ample time for story and character development. This really helps the enjoyment of the story, as there isn't a feeling of being rushed in the telling of the story.
There is the trademark green, "stinky" cigar that Columbo is always puffing on, as well as the "Oh, one more thing…" the beginning of a question that cuts to the bone, and begins to unravel the composure of the guilty party…
Ah, how I love Netflix, and binge watching. My classic TV addiction is fed once again.
Oh, and pick up a copy of The In-laws, it is a very very funny movie…