Napa Surgical Strike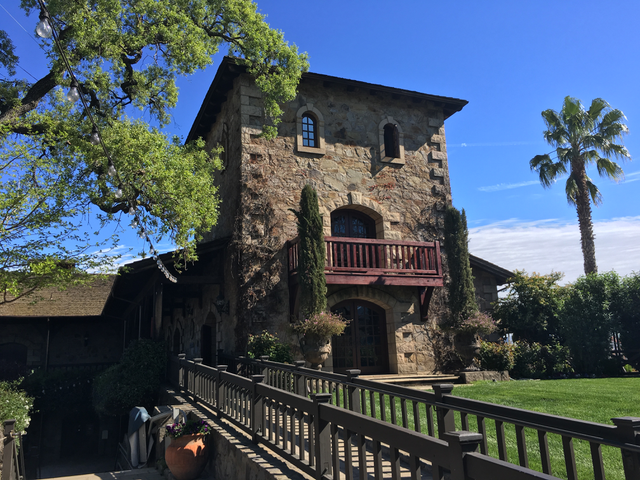 Yesterday, I did a quick trip to Napa Valley. The first one since before I moved to Arizona back in 2003. Being a weekday, and off season, it was a pleasant drive with not too much traffic. A bonus.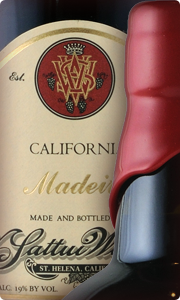 The reason for the quick day trip? My father is celebrating his 84th birthday this coming Sunday, and we are visiting him in San Diego, and one of his favorite libations is to take a nip of the outstanding V. Sattui Madeira dessert wine.
I first stumbled across this fine Madeira in the early 1990's on a lark. Not being a "Port" person, I really didn't understand the complexities of a good after dinner drink, but on a trip through the Napa valley, we stopped at this place that had a reputation for having a great delicatessen for a picnic lunch.
There I tasted the liquid poetry of the Madeira, and bought a couple of bottles. I recall it being expensive for me at the time, almost $40 a bottle, but it worthy splurge. At that time, I "gifted" one one the bottles to my father, who instantly fell in love with it.
Fast forward to today. While I could have ordered it online, what fun is that? Napa valley is a mere 2 hours drive away, and I had nothing better to do, so up I went in search of Madeira. As I navigated the path to Napa, I was surprised how familiar the drive was. As if I had been there before. Of course, there is some change. The short stretch of CA12 between 80 and 29 has been completely redone (much needed), and the exit off of 80 west is still being finished, but it should be complete long before the busy season rolls in.
Of course, I bought 3 bottles of the Madeira, and a nice 2012 V Sattui Zin, and a surprisingly good "Table Red" they make.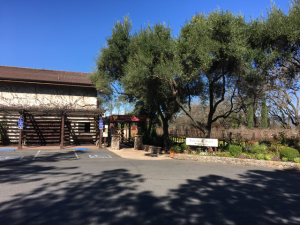 Naturally, as I drove to V Sattui, I passed some fantastic co-habitators of St. Helena that make it my favorite destination. Cakebread cellars, who make my favorite Cabernet Sauvignon, Grgich Hills Estate, the only Chardonnay that I will willingly imbibe, and a jewell in the rough (ok, not so rough) Whitehall Lane Vineyards.
My wallet wouldn't be happy stopping at all three, so I settled on Grgich Hills, who besides making my top Chardonnay, makes an outstanding Zinfandel. A bottle of each fell into my basket.
Then the drive home. A good day indeed.